classic threads for social change
balance and advocacy
explore our social advocacy chakra bracelets
20% of your buy gives back • Learn more.
Get Involved with Involvd®
Collaborate, Customize, Ignite Change
Together, let's transform events into
advocacy forums and drive action.
#begetstayinvolvd
See our team in action at NAMIWalks OC below,
in partnership with the National Alliance on Mental Illness, OC (NAMI OC)
2023 NAMIWalks OC
NAMIWalks 2023 represented a powerful chance to leave a significant mark on the local mental health landscape.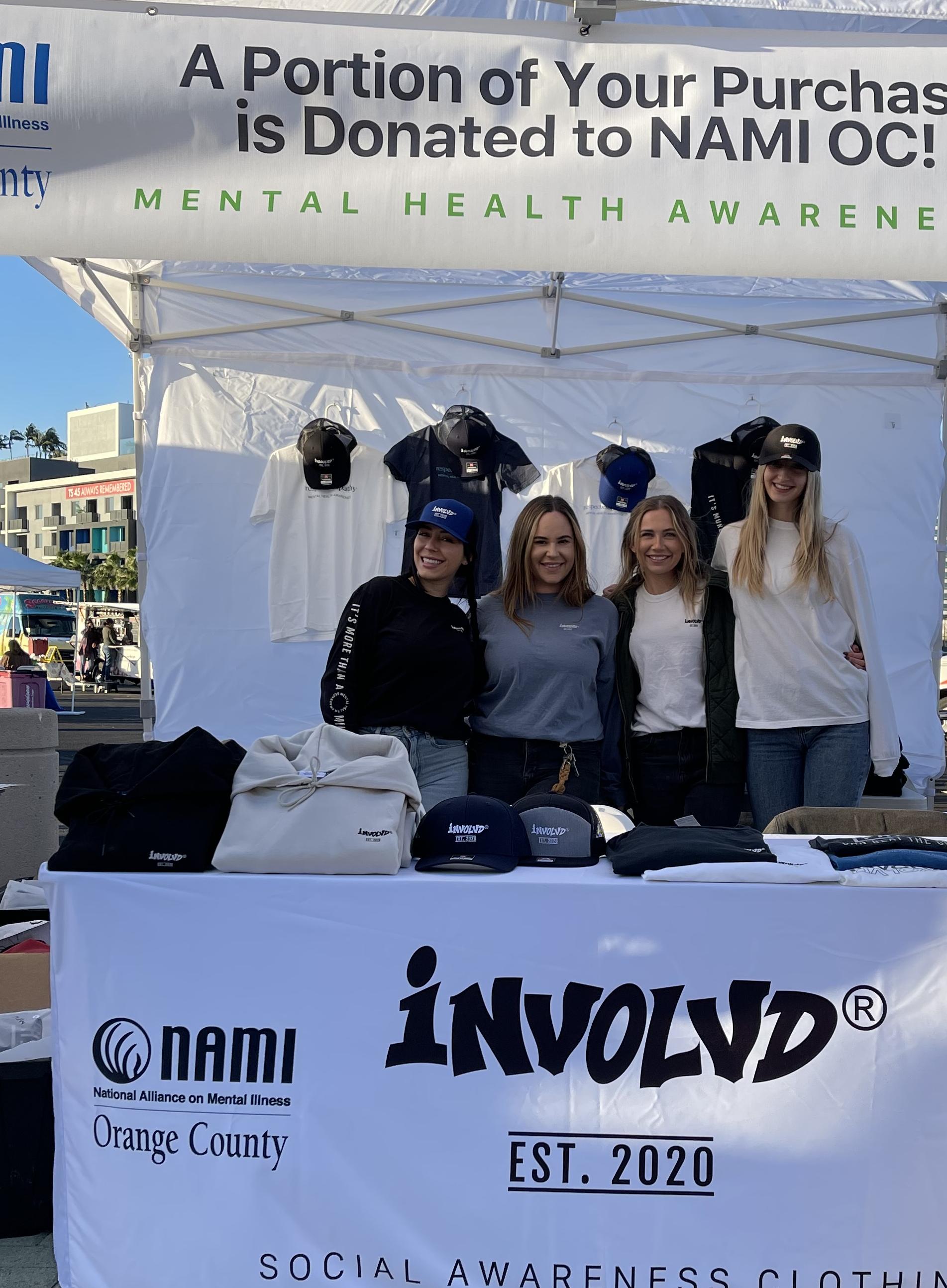 2022 NAMIWalks OC
Breaking down the stigmas and barriers surrounding mental health and building a hopeful future for those affected by mental illness.
what makes shopping at Involvd® special?
Free Shipping on orders $50+

•

Delightful shopping awaits! Enjoy free, fast shipping on U.S. orders over $50. With in-house inventory for quick processing, why wait? Start shopping!
Quality & Excellence
•
Dedicated to excellence and quality, we strive to exceed your expectations with long-lasting garments worth every dollar spent.
Commitment to Giving Back

•

Driven by Community: 20% of each purchase supports causes like mental health, homelessness, and social inclusion, and more.
Justine B.
★ ★ ★ ★ ★
I purchased the unisex Pursue Truth in heather grey. The softness is unreal and I love wearing it tucked-in with jeans for lunch with friends, equally as I love wearing to sleep. Keeps its shape!
Michael C.
★ ★ ★ ★ ★
"Absolutely brilliant message - and its become one of my favorites.
James L.
★ ★ ★ ★ ★
Homelessness, a cause I care deeply about. Shirt is perfect - charcoal. Will be placing another order.
Involvd® Social Advocacy Clothing Brand
Irvine, California, United States
Soul Purpose -- To create a more compassionate and just world by exploring perspectives, identifying solutions, inspiring conversations, and encouraging involvement. We believe that everyone has the power to make a difference, and we are committed to using our platform to promote mental health awareness, social awareness, inclusion, and change.
Commitment -- We are committed to giving back, and 20% of every purchase is donated to relevant and impactful organizations. We believe that by working together we create change and a better world for everyone. Thank you for supporting our mission. Learn more.